This edition of the Qur'an in the National Library is one of the earliest extant copies to have been printed at Kampong Gelam in Singapore. The date of its publication "13th Rajab in the (Islamic) year 1286" corresponds to 19 October 1869.
---
Tim Bunnell speaks to former Malay sailors who reside in the English city and learns how they manage to sustain their identity in a city so removed from home.
---
Christian POWs interned during the Japanese Occupation found ingenious ways to worship. Gracie Lee looks at a book documenting these makeshift churches in war-torn Singapore.
---
Alvin Tan documents the painstaking process behind the restoration of the statues in St Joseph's Church.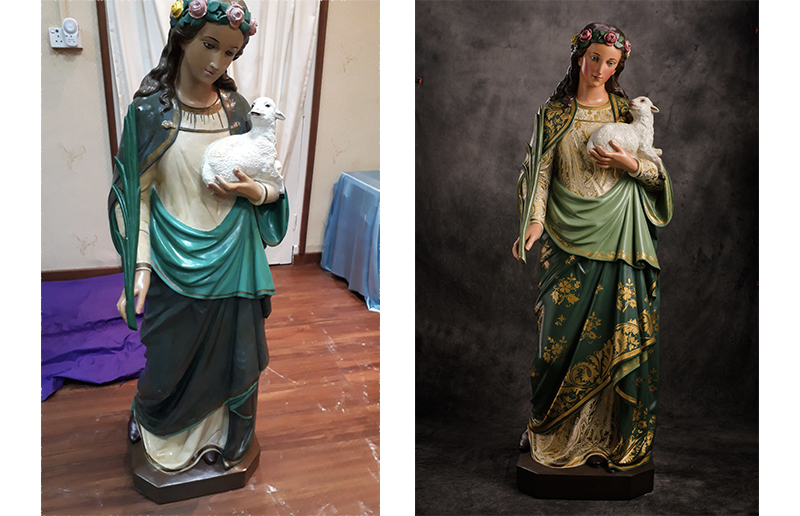 ---
The Perfect Man's Model (全人矩矱) is a Chinese gospel written by Karl Friedrich August Gützlaff, a German Protestant missionary fluent in Chinese. Printed in 1836, the book is the earliest extant Chinese publication printed in Singapore in the National Library's collection.
---
The foundation stone for the Causeway was laid 100 years ago on 24 April 1920. Building it was a major engineering feat at the time.
---
The Empress of Asia sank off Tuas in February 1942 while carrying troops to fight off the Japanese invasion. Dan Black recounts its final days.
---